Go Zen
144 W 4th St, New York, NY 10012
Order now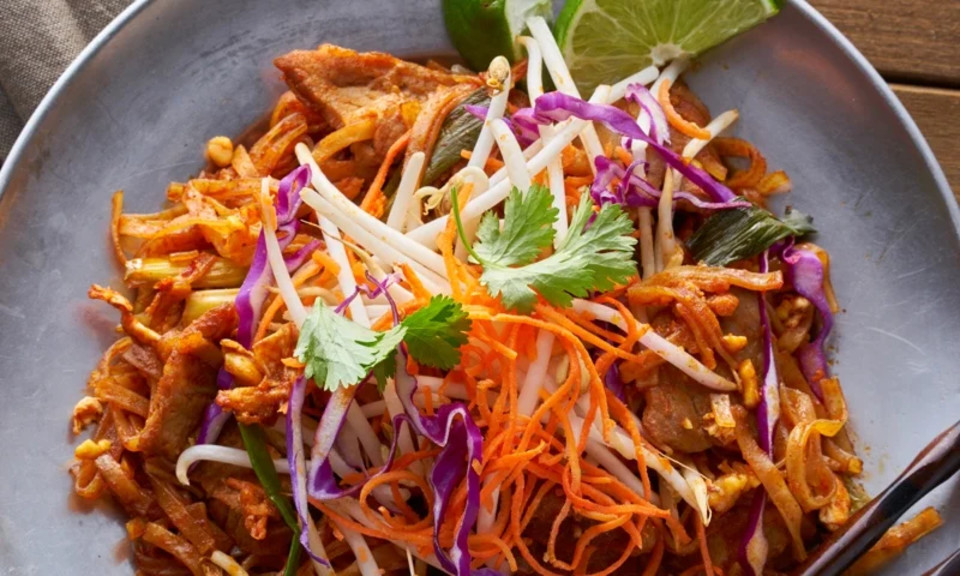 Lia
Food came in on time if not super early. Certain items like the pad thai and napoltan was okay and not super yummy but everything else was out of this world. The soul nugget is the best thing ive ever eaten so far. Upset they dont sell drinks !
Tracey
First order from this new healthy Asian restaurant in West Village. Absolutely extraordinary food. So glad I discovered Go Zen. You will be my new GO- to place -- please don't let standards decline as you become more popular.
Tim
Delicious food. Wide variety of choices. Reasonably priced. Pleasant and friendly staff. Would recommend Go Zen.
Jennifer
Yum! Thank you for the yummy curry soup and veggie spring rolls while I'm sick! So yummy and fast too. :)
Lisa
That lil delivery guy is the best...alway on time and always really sweet...the food is always yummy too.
Kimberly
For many years, we were regular patrons of Zen Palate on Union Square and of Gobo in the West Village, so we were delighted when we discovered Go Zen on Seamless. We've had solid experiences over our handful of orders since first trying them in early August. Also, whenever we've called the restaurant, anyone we've spoken with has been very polite and professional, which we always appreciate.

The Green Curry is tasty and subtly spicy. Although missing the funky depth of flavor in traditional Thai curries made with fish sauce and fermented shrimp paste, this is a good green curry, and it's a treat for us, as strict vegetarians for decades, to be able to partake of such a dish!

The Salt and Pepper Mushrooms are absolutely delicious after delivery, so certainly they must be even more so when eaten right away in the restaurant! Order them as part of the Any 3 for $10 appetizer so you can try a couple of other appetizers as well. (We love the BBQ Seitan and the Soul Nuggets, and the Soy Buffalo Wings are tasty, too.)

BBQ Seitan with Yakisoba, and Garlic Sautéed Bok Choy are winners as well. Roti Canai came with a delicious "Massaman"-style curry sauce, and the roti itself was tasty, but very, very oily. Scallion Mango Pita was just okay (nowhere as good as Gobo's Scallion Pancake was--please bring back that smoky brown/hoisin sauce to go with the mango salsa!), so we probably would not order it again.

Based on our delivery experiences, we recommend that you steer clear of the fresh juices (ours did not taste very fresh, and were half-spilled anyway by the time we received our order), the cream of mushroom soup (not creamy in the least, and had barely any flavor at all), and the soy sheets (nice, delicate texture, but very bland). Everything else we've tried has been very good.
Jenn
I have eaten at this vegetarian restaurant a few times, and ordered delivery at least 4 times. Food is awesome, my favorites are the sesame Seiten (which comes with the PERFECT balance of steamed kale, and sauce so you don't regret eating it) the New England rolls, and Curry Noodle Soup with Udon noodles. This is probably my favorite go to soup now, but unless you request otherwise, they make it very spicy with hot oil. The first time I ordered it I had to use a spoon to skim the hot oil off the top. I like to order a whole bunch of things to stock up and then have glorious leftovers for a day or two.
Victoria
LOVE Go Zen!!! I have been so happy with everything I've tried so far from Go Zen. The food is great, arrives quickly, packed well, and is consistently good. The only thing I haven't been thrilled with were the pancakes that came with the moo shu-- more like partially cooked bread dough than pancakes, but maybe there is something I am missing here? Otherwise, Go Zen is great!
Julie
Amazing food, was blown away with how well made the dishes were. Chinese food is very meat-forward and for Go Zen to execute vegan versions so well is something not to be slept on. And to think I've walked by this place a million times without stopping in! Definitely coming back.
Jay
I loved everything, this restaurant really hit the spot. If I can offer one bit of constructive criticism, pictures and more in depth descriptions of their unique meals would give me a better vision of my future orders.
About us
Asian, Dinner, Gluten-Free, Hamburgers, Healthy, Kosher, Lunch Specials, Vegan, Vegetarian
Today

Delivery: 4:00 PM - 8:15 PM

Takeout: 4:00 PM - 8:55 PM

Delivery

Tuesday:

4:00 PM - 8:15 PM

Wednesday:

4:00 PM - 8:15 PM

Thursday:

4:00 PM - 8:15 PM

Saturday:

4:00 PM - 8:15 PM

Takeout

Tuesday:

4:00 PM - 8:15 PM

Wednesday:

4:00 PM - 8:15 PM

Thursday:

4:00 PM - 8:15 PM

Saturday:

4:00 PM - 8:55 PM